Labrenda Dining Nook Set Details
Add a touch of modern style to your home with the Labrenda Dining Room Collection by Chintaly Imports.
3D paper veneer top
Light oak finish
MDF wood construction
Motion, expandable table top
Self storing extension
Brushed stainless steel dining table base
Neutral Weave
100% terylene
Cleaning Code: W
Availability: Usually In Stock
Weight, Dimensions & Features
Item:
Dimensions:
Weight:
Labrenda Rectangular Dining Table

15.75 Inch Leaf Extends Table to 66.93 Inches

29.53" H x 51.18" W x 31.5" D
133.51 lbs
Labrenda Upholstered Dining Nook
33.46" H x 70.08" W x 50.39" D
99.23 lbs
CUSTOMER PHOTO GALLERY
There are no photos for this product yet
Product Reviews
Be the first to review this product
Write Your Own Review
You're reviewing: Labrenda Dining Nook Set
Manufacturer Details
Brand | Chintaly Imports
Collection | Labrenda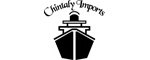 Authorized Dealer
Reference
Our Sku # CH-LABRENDA-DT-NOOK
This item is also sometimes listed under the following manufacturer numbers:
LABRENDA-DT, LABRENDA-NOOK
> See something odd?
Report it
here
Shipping Info
Free Shipping
Delivery Estimates
Ships LTL Freight Learn more
---
Please Note:
Sizes and weights are approximate and may vary slightly from the ones given above. Due to differences in monitors, we cannot be responsible for variations in color between the actual item and your screen. Please be advised that we display the standard shape and(or) size in some cases; the shapes, sizes, patterns and colors may vary.
---
see all reviews >>
---
Sponsored Links
Shop Furniture Pick! FurniturePick's philosophy is to provide quality furniture and accessories through an amazing service, a service that stands out from the crowd and one that is true and trusted. Furniture is the vital ingredient that makes your house your home, a real expression of your style and individuality. At FurniturePick.com you will find inspiration whether your taste is for traditional, classic, the latest looks, contemporary chic, grand designs or cottage style. We provide furniture for all rooms of the home including bedroom furniture, living room furniture and dining room furniture within a huge range of the brightest and best names in furniture and furnishings industry. Make any room in your home stylish and special with FurniturePick.com!